Make a Holiday Movie Night Cocoa Bar!
For your next night in with friends and family, why not enjoy a cozy movie accompanied by an equally cozy hot chocolate bar with all the toppings? You can create one yourself thanks to these wonderful tips and photos from our friend Eden @SugarAndCharm, with inspiration from our Movie Night Cocoa fragrance.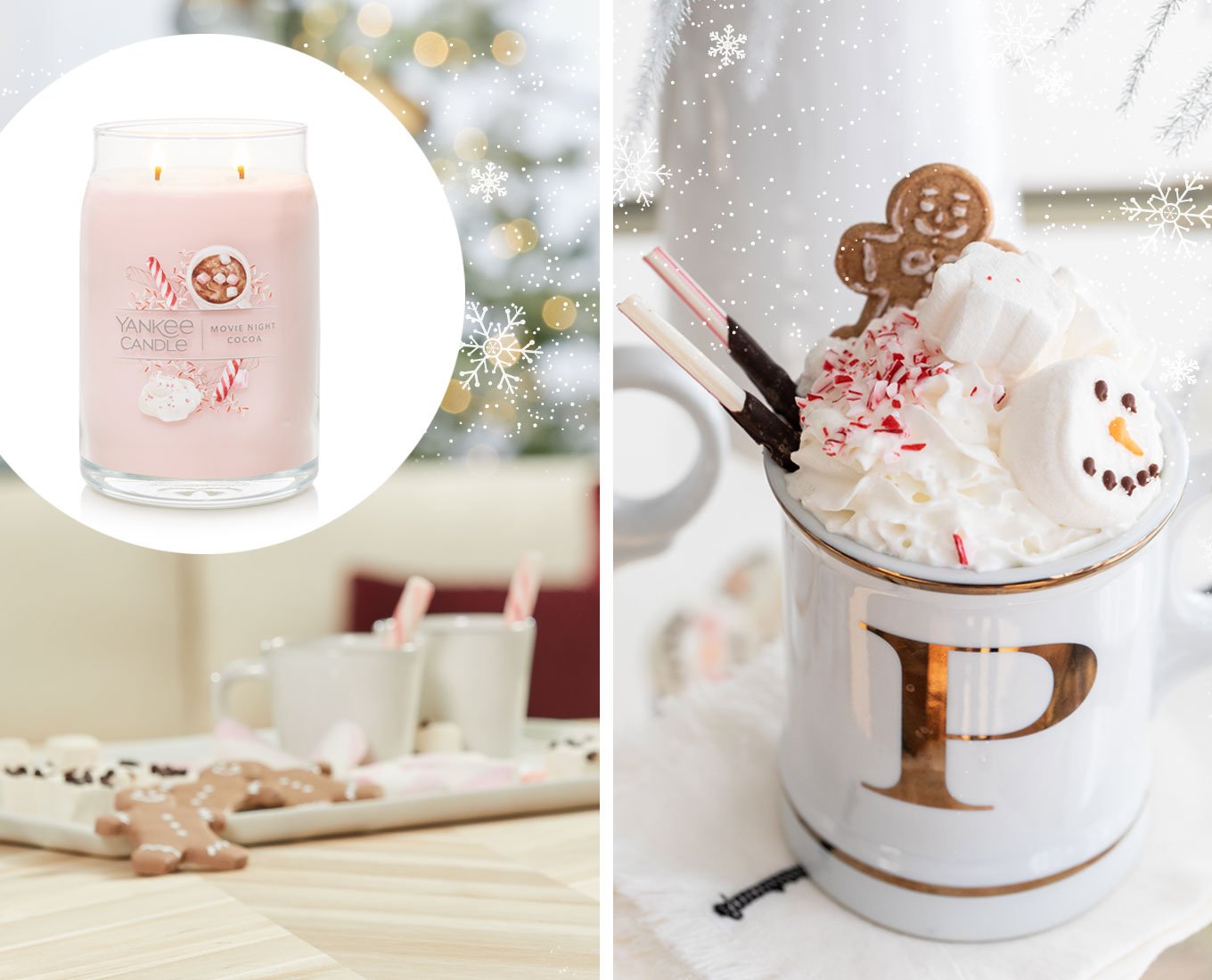 Staging Your Hot Chocolate Bar
Start with a good place to set out everything you'll need. A bar cart is perfect if you have one, but a small table off to the side works wonderfully too. Add a cute tablecloth and holiday decorations for the ultimate welcoming touch.
Toppings & Supplies
Provide lots of fun and tempting toppings. Snowman marshmallows, whipped cream, and peppermint sticks are a great match for the season. Lay out napkins and spoons…and don't forget lots of hot chocolate! Serve it in an insulated bottle so it stays hot all throughout the evening.
Have fun — and enjoy the movie!