Recipe: Calamansi Cocktail
Whether it's 5 o'clock or just a little past noon on a Saturday (no judgement!), this relaxing cocktail is perfect when paired with our Calamansi Cocktail fragrance and a video chat with a couple of close friends.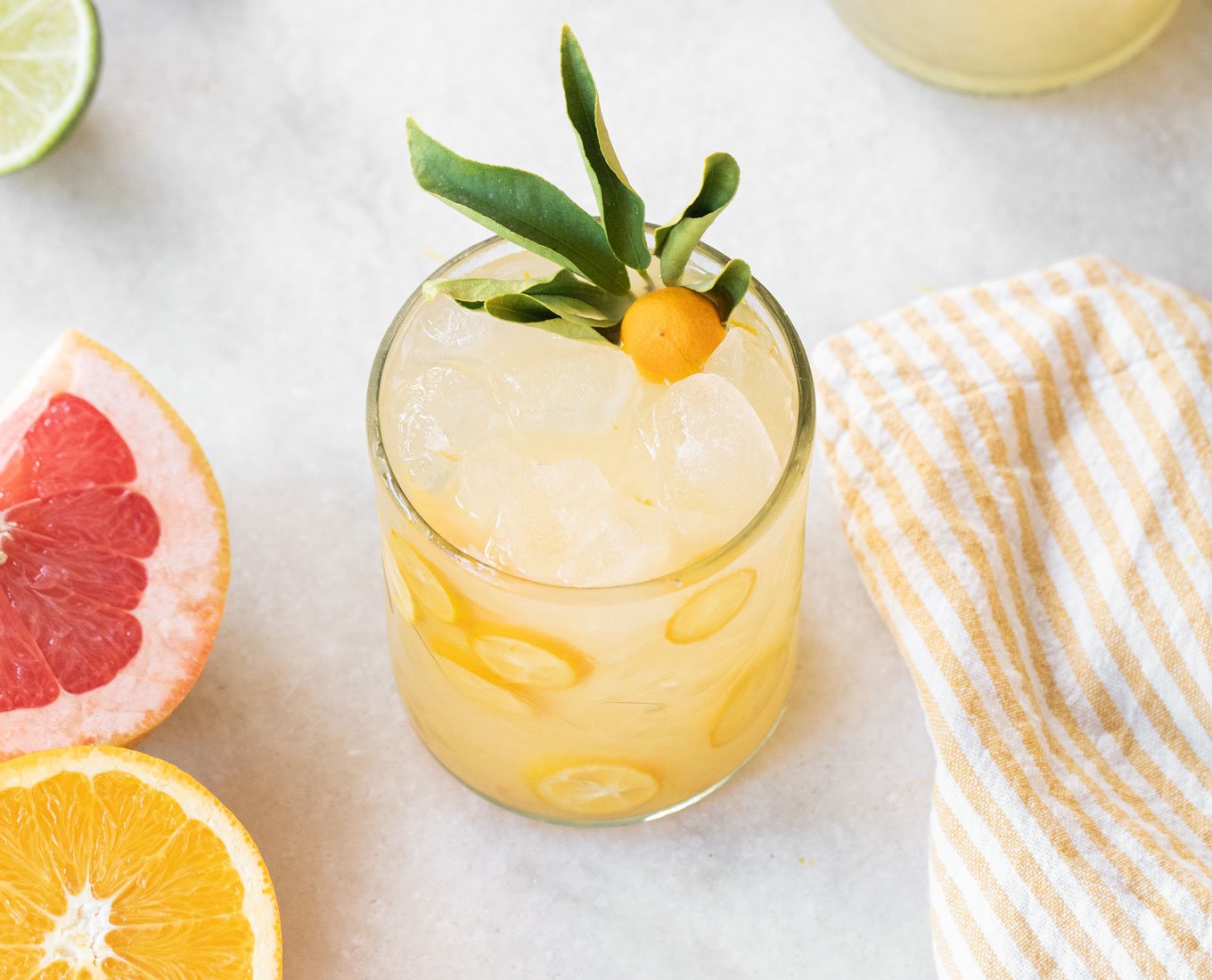 Ingredients:

1 1/2 ounces Blanco tequila (notes of pepper, vanilla, and spice)
1/2 ounce elderflower liqueur (notes of lilies, grapefruit, and jasmine)
1 ounce lime juice, fresh-squeezed
1 ounce mandarin orange juice, fresh-squeezed
Add strawberries and ice to blender.
Blend until ice and strawberries are smooth.
Add powdered sugar, a teaspoon at a time, to your desired sweetness level.
Pour strawberry puree into glass.
Top with sparkling wine, and garnish with a fresh strawberry.
1 ounce mandarin orange juice, fresh-squeezed
1/4 ounce kumquat simple syrup
To make the kumquat simple syrup, add 1/2 cup water, 1/2 cup sugar, and 10 full kumquats into a small saucepan. Bring to a slight boil until the sugar has dissolved, then let the kumquats infuse the simple syrup by simmering for another 15 minutes. Remove from heat and let the mixture cool to room temperature.

Add all of the ingredients into a cocktail shaker with ice. Shake for 20 seconds so the ingredients can infuse together with the ice.

Strain into a glass filled with ice. Slice kumquats to garnish the cocktail. Enjoy!