DIY Holiday Wreath
This DIY wreath from our photo art director Jodi V. adds just the right amount of holiday flair to any window or door.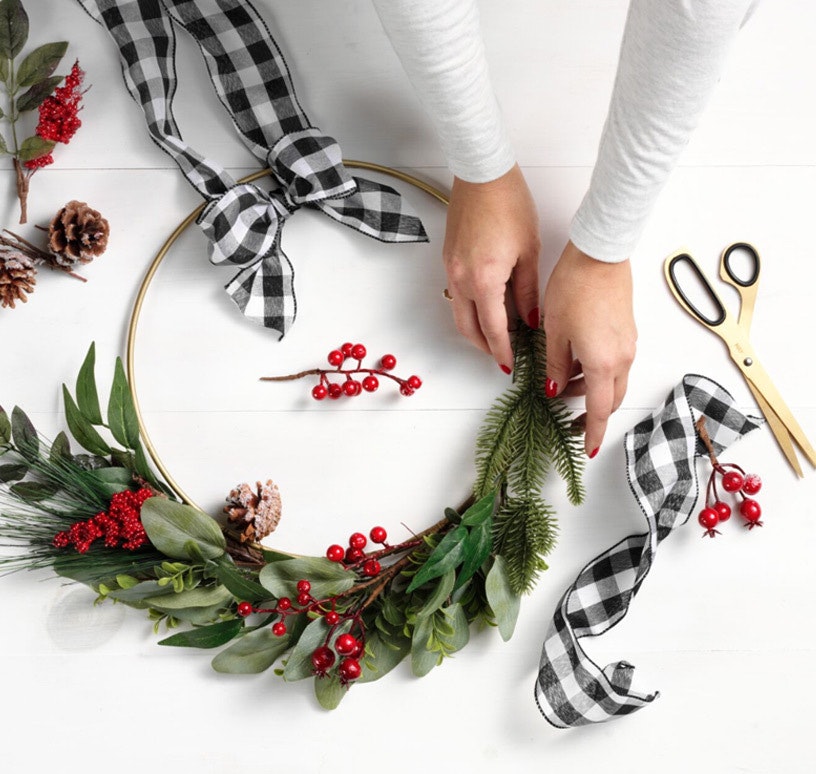 You will need:
• Sprigs of faux greenery, berries, and pinecones
• 10" metal hoop in any color that fits with your décor
• Green floral wire
• Your choice of decorative ribbon

1. Combine greenery with berries and pinecones.

2. Add a small batch of greenery to the hoop and secure it with floral wire.

3. Add more greenery adjacent to the first batch, and continue to add greenery until the hoop is filled halfway around the circle.

4. Tie the ribbon into a bow and add it to the top of the hoop to hang.

5. Hang your wreath on a door or window.